SUPERBALM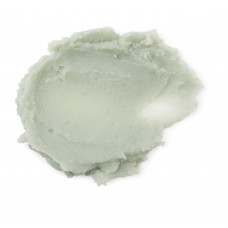 If you're on a crusade for a healthier scalp, whether it's sore, suffers from dandruff or is itchy and flakey, look no further than this expert treatment. Superbalm is packed with coconut oil, candelila wax and soothing essential oils to give maximum attention to scalps in distress. It also has salicylic acid, a safe synthetic beta hydroxyl acid, which acts to clear and press that reset button on the scalp. Salicylic acid is a common ingredient found in aspirin as a pain reliever, and is a plant hormone that can also be found in the bark of the willow tree.
How to use:
Using your fingertips, massage a small amount onto targeted areas of your scalp (rather than your whole head of hair) and leave it for about 20 minutes before rinsing out the excess. Then shampoo and condition as usual. In some cases you may still feel a waxiness on the scalp. Don't worry, this is the product doing its job and will clear over a couple of days.

List of ingredients:
Extra Virgin Coconut Oil, Candelilla Wax, Salicylic Acid, Rose Wax, Lavender Oil, Chamomile Blue Oil, Rose Absolute, *Limonene, *Linalool, *Geraniol, *Citronellol, *Perfume


* Occurs naturally in essential oils

We do not test our finished products on animals. We also only purchase from ingredient suppliers who do not test on animals.


Related Products
Tags: Scalp Treatment