MARILYN HAIR TREATMENT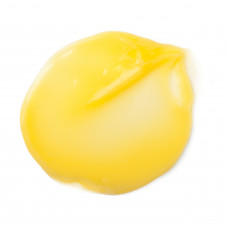 A pre-wash treatment to help keep hair shiny, bright and conditioned. This moisturising hair mask contains an army of brighteners including lemon, chamomile and saffron infusions, plus essential oils to gently lighten fair hair over time, as if it's been kissed by the sun. Marilyn can also help blondes maintain their hue that has potential to become brassy over time. We've used lemon to add shine, and used linseed mucilage, a gel made from boiling the seeds, to soften and moisturise. Olive oil helps to strengthen the hair shaft, so you're less prone to breakage.
How to use:
Apply straight onto dry hair, ensuring generous coverage from root to tip. Pile it up and relax for 20 minutes, then shampoo and condition as normal.
How to store:
Store in a cool dry place.

List of ingredients:
Linseed Mucilage , Chamomile Infusion , Saffron Infusion , Cetearyl Alcohol & Sodium Lauryl Sulfate, Fresh Organic Lemon Juice , Cetearyl Alcohol , Organic Extra Virgin Olive Oil , Lemon Oil ,

Chamomile Oil , Soya Lecithin , Lilial , Methylparaben , Propylparaben



*occurs naturally in essential oils.
We do not test our finished products on animals. We also only purchase from ingredient suppliers who do not test on animals.
Related Products
Tags: Hair Treatment