SLEEPY BUBBLE BAR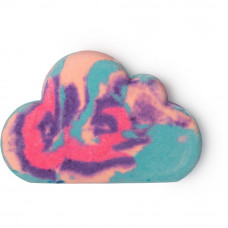 Sail away to a calm, clear sea of tranquility with this psychedelic little bubbler. The bestselling lavender and tonka combination already found in a bath bomb, shower gel, body lotion and more is here to bubble up your tub with its ultra-soothing scent. So crumble this little cloud under running water for a truly transcendent experience and leave earthly fears behind.
How to use:
Crumble under the tap while you run a warm bath, swirling the water to get fluffy bubbles.
How to store:
Keep your bubble bar dry and cool, ready for when you need to catch some zzz's.

List of ingredients:
Sodium Bicarbonate, Cream of Tartar, Sodium Laureth Sulfate, Lauryl Betaine, Cornstarch, Lavender Oil, Benzoin Resinoid, Tonka Absolute, Ylang Ylang Oil, Titanium Dioxide, *Benzyl Benzoate, *Coumarin, *Linalool, Perfume, Colour 77007, Colour 45410:1, Colour 45410:2, Colour 17200, Colour 42090, Colour 42090:2, Colour 45380:2
*Occurs naturally in essential oils.
We do not test our finished products on animals. We also only purchase from ingredient suppliers who do not test on animals.
Related Products
Tags: Bubble Bar