WASABI SHAN KUI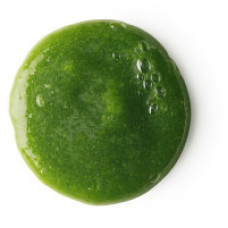 Hey Kui, with the fine hair! This stimulating wasabi shampoo will turn on your follicles and promote great growth. A combination of fresh horseradish, caffeine powder, and menthol crystals give a burst of warming stimulation as you massage it over the scalp. The refreshing scent of rose, organic sweet orange, and Sicilian lemon oils lift the mood. Hand-harvested sea salt, Epsom salt and wasabi decoction give your roots a volumising boost while olive oil improves the tensile strength of the hair, helping to prevent breakage and leaving it soft and shiny.
How to use:
Apply a small amount to the hair, work into a lather, then rinse thoroughly.
How to store:
Store in a cool dry place.

List of ingredients:
Sodium Laureth Sulfate , Hand Harvested Sea Salt , Propylene Glycol , Organic Agave Syrup , Caffeine Powder , Sicilian Lemon Oil , Rose Oil , Organic Sweet Orange Oil , Fresh Lemon Juice , Menthol Crystals , Gardenia Extract , Water (Aqua) , Xanthan Gum , Sodium Bicarbonate , *Citral , *Linalool , Chlorophyllin , Colour 19140



*Occurs naturally in essential oils.
We do not test our finished products on animals. We also only purchase from ingredient suppliers who do not test on animals.
Related Products
Tags: Shampoo