DIRTY SHAVING CREAM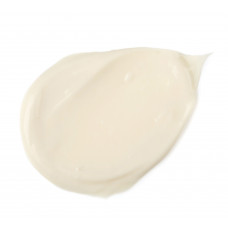 A hydrating cream for the perfect clean shave. It helps your razor blade glide over your skin, soothing any irritations along the way. We've steeped oats in hot water to produce oat milk, which is very soothing on irritated skin, then added shea butter and safflower oil, which sink easily into the skin and don't leave it feeling greasy. Honey, with its pacifying and softening qualities, is also in there to take the sting out of shaving.
How to use: Massage onto damp skin and shave as you normally would, then rinse off. Don't be surprised—this product doesn't lather!


List of ingredients:
Oat Milk Safflower Oil Fair Trade Shea Butter Stearic Acid Glycerine Cetearyl Alcohol Triethanolamine Tincture of Benzoin Cedarwood Oil Lavender Oil Sandalwood Oil (Santalum austro-caledonicum vieill) Tonka Absolute Lanolin Methylparaben Propylparaben

*occurs naturally in essential oils.
We do not test our finished products on animals. We also only purchase from ingredient suppliers who do not test on animals.
Related Products
Tags: Shaving Cream