LEMONY FLUTTER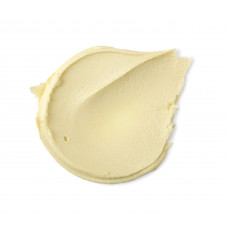 Perfect for softening our hardest bits: knees, elbows, heels, brittle nails and cuticles finally get the attention they deserve. Lemony Flutter revives a traditional method of cream-making that even the Romans would recognise. A little goes a long way, and within just a few applications, those neglected areas will be rejuvenated and smelling delicious, just like lemon curd.
How to use: Massage into cuticles nails and anywhere else that craves concentrated attention and any other dry areas like feet elbows and knees
How to store: Store in a cool dry place.

List of ingredients:
Fresh Organic Lemon Infusion , Fair Trade Shea Butter , Beeswax , Lanolin , Soya Oil , Organic Avocado Oil , Organic Linseed Oil , Extra Virgin Coconut Oil , Castor Oil , Organic Cold Pressed Wheatgerm Oil , Sicilian Lemon Oil , Lavender Oil , Chamomile Blue Oil , Triethanolamine , Stearic Acid , Cetearyl Alcohol , Gardenia Extract , *Linalool , Methylparaben , Propylparaben



*Occurs naturally in essential oils.
We do not test our finished products on animals. We also only purchase from ingredient suppliers who do not test on animals.
Related Products
Tags: Cuticle Butter