RETREAD
Hair Conditioners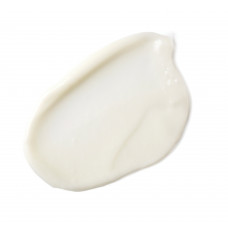 Feeling tyred? Sometimes your hair just needs a pit stop. If you've been living life in the fast lane, give your locks a thorough MOT with this restorative hair conditioner packed with soya yoghurt and organic extra virgin olive oil to repair from root to tip.
Fresh cantaloupe melon has a rich, pulpy texture that will refresh hair and scalp and organic jojoba and extra virgin olive oils ensure your hair has that little extra stretch when you brush. Fuel up on organic avocado and rich soya yoghurt to add softness and hydration, while agar agar gel wraps around each strand to protect your locks from the daily grind. In no time at all, your hair will be back on track.
How to Use: Whether it's a drop or a drenching, smooth this creamy conditioner through your hair after shampooing, then rinse.
How to Store: Store in a cool dry place.
List of ingredients:
Agar Agar Gel , Propylene Glycol , Polyquaternium-88, Soya Milk , Cetearyl Alcohol & Sodium Lauryl Sulfate , Fresh Cantaloupe Melon , Organic Extra Virgin Olive Oil , Organic Yoghurt , Organic Avocado Oil , Lanolin , Cetearyl Alcohol , Organic Jojoba Oil , Synthetic Musk , Violet Leaf Absolute , Orange Flower Absolute , Neroli Oil , *Linalool , Alpha Isomethyl Ionone , Methylparaben , Propylparaben



*Occurs naturally in essential oils.
We do not test our finished products on animals. We also only purchase from ingredient suppliers who do not test on animals.
Related Products
Tags: Hair Conditioner