THE GREEENCH
Deodorants & Dusting Powders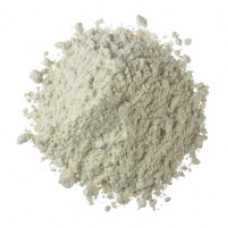 A highly effective deodorant powder that can be used on the underarms, on feet, or in trainers. Steal odours away with this highly effective deodorant that's packed with powerful pong-repellers such as tea tree and thyme oil, sage and rosemary powders, and the superman of odour fighters, Lycopodium.
How to use: Take some powder and gently pat onto clean, dry underarms.


List of ingredients:
Talc , Sodium Bicarbonate , Magnesium Trisilicate , Lycopodium Powder , Thyme Oil , Tea Tree Oil , Benzoin Resinoid , Powdered Sage , Powdered Tea Tree , Powdered Rosemary , *Linalool , Chlorophyllin
*Occurs naturally in essential oils.
We do not test our finished products on animals. We also only purchase from ingredient suppliers who do not test on animals.
Related Products
Tags: Deodorant Powder