LEMON ZEST
Soaps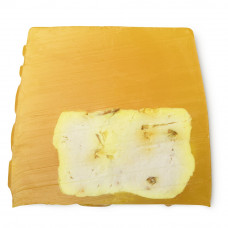 "...it's very lemony, literally smells like you've got your head in a basket of lemons. And I'm pleased to say, when you use it, it smells just as good! ..." -
Loztandfound
"Lemon Zest soap smells like sweet lemon which makes it pretty much universally pleasing, great for a morning shower or to leave by the sink. It is moderately hydrating and fruit peel starts coming through after around two uses. I like the inclusion of the peel as this adds a slight exfoliating feel to the soap...." - Aura Suavis
How to use:
This sharp scent is perfect for uplifting lemon lovers. Lather under running water, cleanse and moisturise with Fair Trade organic cocoa butter and rinse.
How to store:
Keep this sunshine soap in a cool, dry place.
List of Ingredients:
Water (Aqua), Propylene Glycol, Fair Trade Organic Cocoa Butter, Extra Virgin Coconut Oil, Glycerine, Sodium Hydroxide, Sicilian Lemon Oil, Fresh Lemon Peel, Murumuru Butter, Rosewood Oil, Lemon Myrtle Oil, Almond Oil, Citric Acid, Sodium Bicarbonate, *Citral, *Linalool, Perfume, Colour 47005:1
*occurs naturally in essential oils.
We do not test our finished products on animals. We also only purchase from ingredient suppliers who do not test on animals.
Related Products
Tags: Soap