AVOBATH
Bath Bombs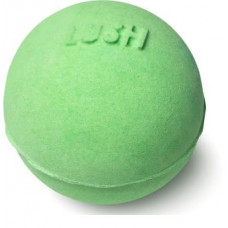 Guac this way to ultimate softness with a little help from the fresh avocado. Take a long soak and let your skin drink up the moisturising goodness of your favourite mashable green fruit. Organic extra virgin olive oil quenches even further, while uplifting lemongrass oil revives the mind and soothes achy pins. Pop into running water, relax and avobath. Skin rehydrated and mind focused - you're ready for anything.
You'll love this if you like:

- The zesty, brightening scents of lemongrass.
- You've Been Mangoed bath oil, Not Sleepy shower bomb or Love perfume.
- A bath that soothes sore muscles, rehydrates your skin and refocuses your mind.
How to use:
Drop into a pre run bath.

How to store:
Store in a cool, dry place until the need to ease your mind and body arises.

List of Ingredients:
Sodium Bicarbonate, Citric Acid, Fresh Avocado, Organic Extra Virgin Olive Oil, Lemongrass Oil, Bergamot Oil, Gardenia Extract, Titanium Dioxide, Synthetic Fluorphlogopite, Tin Oxide, *Citral, *Geraniol, *Limonene, *Linalool,
Related Products
Tags: Bath Bomb