EAU ROMA WATER
Toners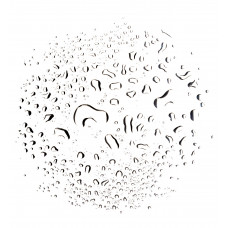 This is an elegant formula that's suitable for even the most sensitive skins. Rose water will help to calm and reduce redness, whilst lavender water will balance and soften the skin. This was created as a way to hydrate and soothe the skin both gently and effectively. Use it for a quick, refreshing spritz or to remove any traces of makeup or cleanser.
Benefits:
- Lavender water is used for its balancing and soothing qualities making it ideal for irritated or red skin; it's also great at calming the mind and aiding restful sleep.
- Rose water is made using the finest rose absolute from Senir, Turkey. It helps to calm skin and reduce redness making it perfect for skincare products.
How to use: Spray directly onto your face for a quick refresh or spritz onto a reusable cotton pad to remove any traces of makeup or cleanser. Use with other soothing products such as Angels on Bare Skin and Celestial for soft, calm and hydrated skin
List of ingredients:
Lavender Water Rose Water *Citronellol *Geraniol *Limonene *Linalool Perfume Methylparaben

*occurs naturally in essential oils.
We do not test our finished products on animals. We also only purchase from ingredient suppliers who do not test on animals
Related Products
Tags: Toner