HAIRDRESSER'S HUSBAND PERFUME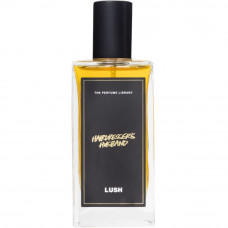 Intoxicating salon smells of hair spray, rose water and shampoo are tangled up in orange, grapefruit and tonka. This homage to hairdressing is so mouthwatering you'll want to pour it all over ice and drink up. First appeared as a Gorilla Gallery exclusive in 2010.

You'll love this if you like:
- Sweet zesty fragrances.
-Hair Dresser's Hair Spray.
- That fresh from the salon scent.
How to use: Spritz directly onto your wrists and neck for an immediate dose of your favourite aroma.
List of ingredients:
Organic DRF Alcohol , *Limonene , Brazilian Orange Oil , Sicilian Lemon Oil , Perfume , Grapefruit Oil, *Citral , Lemon Myrtle Oil , Vanilla Absolute , Tonka Absolute , *Anise Alcohol , *Coumarin ,
Oakmoss Extract , *Farnesol , *Geraniol , *Linalool

Related Products
Tags: Perfumes