SPRING BASKET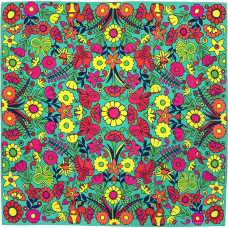 Let's hop, skip and jump straight to the point: pop all your eggs in this beautifully wrapped basket. Made from organic cotton, this versatile Knot Wrap makes an eggcellent choice if you're on the hunt for sustainable gift wrap that can be reused over and over.
How to use:
- If you're looking for a waste-free wrapping option, use this fabric alternative to wrap up your chosen products for a tailor made gift.

Benefits:
- Not only does this reusable Knot Wrap stop traditional wrapping materials going to waste, it can also be used over and over, turning the wrapping into part of the gift itself!
- This cotton gift wrap is made with 100% organic cotton grown by farmers who are paid a living wage and use ethical farming practices.

Tags: Knot Wraps