JUST A GOOD OLD-FASHIONED MERRY CHRISTMAS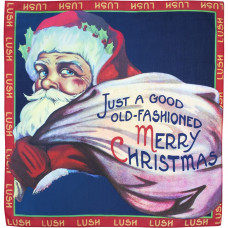 A traditional Christmas design awaits with this eco-friendly gift wrapping. Wrap a selection of products to create a personalised gift.
How to use:
- If you're looking for a recyclable, eco-friendly, wrapping option this year, use this recycled plastic knot-wrap as an alternative to wrapping paper for a tailor-made Christmas gift.
Related Products
Tags: Winter Range