HERBALISM FRESH CLEANSER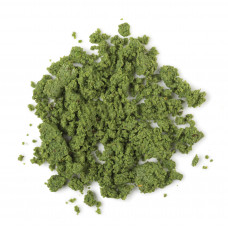 If you're looking for a gentle exfoliating facial cleanser, the combination of ingredients within this herbal recipe will season your skin with revitalising effects. Great at removing dirt and oils, this fresh cleanser leaves bright and beautiful skin in its wake.
Benefits:
- Nettle, rosemary and rice vinegar extract work together to cleanse and clarify spot-prone skin while providing a glow.
- Chlorophyllin water is rich in vitamins and minerals and is great for revitalising the skin.
- Rice bran, kaolin and ground almonds gently exfoliate your skin and when mixed with water, almonds create a soft cleansing milk.
- Chamomile blue oil and rose absolute are used for their balancing properties.
How to use: Take a small amount in your hand, add a little water and mix into a paste. Massage into skin to gently cleanse, then rinse clean. Use all over your body for soft skin everywhere!
List of ingredients:
Ground Almonds (Prunus dulcis), Kaolin, Glycerine, Nettle; Rosemary and Rice Vinegar Extract (Urtica dioica and Rosmarinus officinalis), Chlorophyllin Water (CI 75810, Aqua), Rice Bran (Oryza sativa), Gardenia Extract (Gardenia jasminoides), Rose Absolute (Rosa damascena), Chamomile Blue Oil (Matricaria chamomilla), Sage Oil (Salvia officinalis), Perfume, Fresh Rosemary Sprig (Rosmarinus officinalis)

*occurs naturally in essential oils.
We do not test our finished products on animals. We also only purchase from ingredient suppliers who do not test on animals.
Related Products
Tags: Fresh Cleanser