TOGETHER AT MOONLIGHT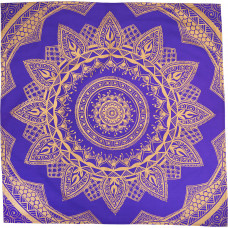 This Knot Wrap is made from Organic Cotton.

This 70cm x 70cm fabric alternative to gift wrap is the perfect addition to a tailor-made gift. Why not use this Knot Wrap to add Eid vibes to your gifts for Eid this year and customise by adding more treats you know the recipient will love!
Knot Wraps can be reused in a multitude of ways, complete your Eid look by using this knot wrap as a headscarf.
Related Products
Tags: Knot Wrap