HAIR DOCTOR
Hot Oil Treatments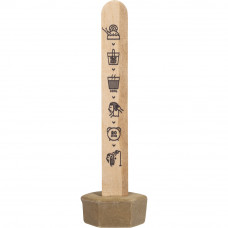 Give your scalp a clean bill of health with this reviving hair and scalp hot oil mask, packed with deep cleansing fuller's earth, stimulating peppermint oil and anti-bacterial rosemary oil. Chamomile blue oil calms and soothes irritated scalps, red henna and lanolin give hair strength and shine. The triple act of jojoba, almond, and extra virgin coconut oils ensure shine and softness. Just what the doctor ordered!
List of ingredients:
Cetearyl Alcohol & Sodium Lauryl Sulfate, Guar Gum (Guar hydroxypropyltrimonium chloride), Sodium Lauryl Sulfoacetate, Fullers Earth, Irish Moss Powder (Chondrus crispus), Fine Sea Salt, Perfume, Extra Virgin Coconut Oil (Cocos nucifera), Cream of Tartar (Potassium bitartrate), Organic Jojoba Oil (Simmondsia chinensis), Almond Oil (Prunus dulcis), Lanolin, Soya Lecithin, Benzyl Alcohol, Citric Acid, Peppermint Oil (Mentha piperita), Rosemary Absolute (Rosmarinus officinalis), Chamomile Blue Oil (Matricaria chamomilla), Yeast, Red Henna (Lawsonia inermis), *Eugenol, *Limonene, *Linalool, Irish Moss (Chondrus crispus)

* Occurs naturally in essential oils

We do not test our finished products on animals. We also only purchase from ingredient suppliers who do not test on animals.

Product Details
How to Use:
Fill a mug with boiling water (leaving a little space at the top) and simply stir in your hot oil treatment until it has completely melted. Allow the treatment to cool for 20 minutes before applying to dry hair. Sit back and relax for 20 minutes before shampooing out.
Related Products
Tags: Hot Oil Treatment