BLACKBERRY
Bath Bombs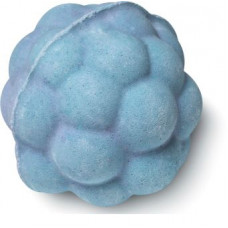 This fruity favourite has returned - Pick this berry when you need to untangle knotted thoughts. Fizzing into lovely lilac waters, Blackberry Bath Bomb has a sweet but earthy fragrance, setting your feet firmly back on the ground so you feel more rooted. As it is released into the water, woody olibanum covers the skin in a soothing slip, hydrating and softening. Found in essential oils such as lemongrass and neroli, limonene adds an uplifting, clarifying kick, working in harmony with cleansing bergamot. Sink deep into the steamy water and let your worries dissolve.
List of Ingredients:
Sodium Bicarbonate , Citric Acid , Fragrance , Bergamot Oil(Citrus Aurantium bergamia) , Olibanum Oil (Boswellia carterii) ,Water (Aqua) , *Limonene , Hexyl Cinnamal , Butylphenyl Methylpropional , Green 3 , Red 33 .
Product Details
How to Store:
Store in a cool, dry place until the need to ease your mind and body arises.
How to Use:
Drop into a pre run bath.
Related Products
Tags: Bath Bomb