SPRITZ
Mouth Care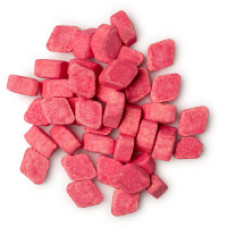 Sure to whet your aperitivo, this mouthwash was inspired by a famous Italian drink. Fizzy, sharp and orangey, it sparkles with a pleasantly bitter aftertaste. Raise a glass to the refreshingly sharp combination of Brazilian orange oil, tincture of rhubarb and tincture of cinchona.
List of ingredients:
Dicalcium Phosphate Anhydrous, Sodium Bicarbonate, Silica, Citric Acid, Glycerine, Sorbitol, Malic Acid, Stevia (Stevia Rebaudiana), Xylitol, Gentian Extract, Tincture of Rhubarb, Tincture of Cinchona, Brazilian Orange Oil, Menthol crystals (Menthol), Titanium Dioxide, Synthetic Fluorphlogopite, Tin Oxide, *Citral,*Limonene, Flavour, *Linalool, Colour 15510, Colour 77491, Colour 15850:1




* Occurs naturally in essential oils

We do not test our finished products on animals. We also only purchase from ingredient suppliers who do not test on animals.

Product Details
How to Store:
Between uses leave within easy reach of your sink, or keep with you for freshness on the go, and keep the cap on to keep out moisture. When you've used all the tabs, the bottle and cap can both be recycled!
How to Use:
After brushing your teeth, pop a mouthwash tab into your mouth and take a sip of water before nibbling and swilling to cleanse your palate and refresh your breath.
Related Products
Tags: Mouth Care