CUPCAKE
Spot Treatments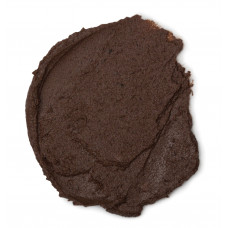 This mask really is the icing on the cake. A scoop of mattifying cocoa powder is mixed well with hydrating Fair Trade organic cocoa butter. A deep but gently cleansing rhassoul mud mask for skin that needs a pick-me-up and the perfect mask for those who are sweet enough already but who still love to treat themselves.
Benefits:
- Peppermint and spearmint oils help to stimulate your skin, improving blood flow and in turn, helping to even skin tone.
- Linseed infusion, a gel created when soaking linseed in water, gently softens and hydrates your skin.
- Rhassoul mud and cocoa powder cleanse and absorb excess oil from your skin, keeping it feeling matte and clear.
- Sweeten the deal with soothing vanilla absolute and moisturising Fair Trade organic cocoa butter.
List of ingredients:
Rhassoul Mud and Linseed Infusion (Linum usitatissimum), Glycerine, Talc, Cocoa Powder (Theobroma cacao), Cocoa Butter (Theobroma cacao), Fresh Mint (Mentha piperita), Sandalwood Oil (Santalum austro-caledonicum vieill), Vanilla Absolute (Vanilla planifolia), Spearmint Oil (Mentha viridis), Peppermint Oil (Mentha piperita), *Limonene,
Perfume,
Chocolate Rose
*occurs naturally in essential oils.
We do not test our finished products on animals. We also only purchase from ingredient suppliers who do not test on animals.
Product Details
How to Store:
Due to a whole host of super fresh ingredients, this face mask needs to be stored in the fridge and used within 28 days.
How to Use:
Smooth generously over skin that needs a little pick me up, sit back and enjoy for 10 minutes before rinsing off.
Related Products
Tags: Fresh Face Mask