SKIN'S SHANGRI LA
Facial Oils and Moisturisers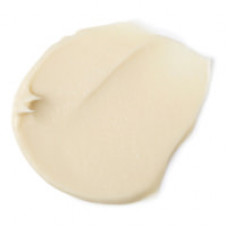 Take your skin to a higher plane with this rich, silky moisturiser that gives a velvety texture and protects it from the outside world. It's particularly good in winter, or as a night cream. We've used a base of five nourishing oils, added cocoa butter and beeswax, then a shot of Queen of Hungary Water (which is rosemary, an anti-inflammatory and antiseptic, steeped in vodka), long known for its beautifying qualities.
Benefits:
- Queen of Hungary water is made by distilling fresh rosemary in alcohol. It is toning, refreshing and features in this moisturiser for its beautifying qualities.
- Fair Trade almond oil is packed with vitamin E, giving skin a glorious glow.
- Fresh wheatgrass juice is antioxidant and nourishing making it excellent for soothing sore, sunburnt or irritated skin.
- Toothed wrack seaweed is highly nutritious and helps to protect and revitalise skin.
How to use: Sweep over clean, dry skin morning and night for richly moisturised, protected skin. Use after other refreshing and brightening products such as Aqua Marina fresh cleanser and Mask of Magnaminty face and body mask for rejuvenated skin.

List of ingredients:
Queen of Hungary Water, Fair Trade Almond Oil (Prunus dulcis), Organic Jojoba Oil (Simmondsia chinensis), Fresh Wheatgrass Juice (Triticum vulgare), Toothed Wrack Seaweed (Fucus serratus), Fair Trade Organic Aloe Vera Gel (Aloe barbadensis), Glycerine, Stearic Acid, Fair Trade Organic Cocoa Butter (Theobroma cacao), Cetearyl Alcohol, Organic Cold Pressed Evening Primrose Oil (Oenothera biennis), Extra Virgin Coconut Oil (Cocos nucifera), Wheatgerm Oil (Triticum vulgare), Beeswax (Cera alba), Vanilla Absolute (Vanilla planifolia), Violet Leaf Absolute (Viola odorata), Lanolin, Triethanolamine, *Benzyl Salicylate, *Geraniol, *Benzyl Benzoate, *Farnesol, *Linalool, Perfume, Methylparaben, Propylparaben

*occurs naturally in essential oils.
We do not test our finished products on animals. We also only purchase from ingredient suppliers who do not test on animals.
Related Products
Tags: Moisturiser