IMPERIALIS MOISTURISER
Facial Oils and Moisturisers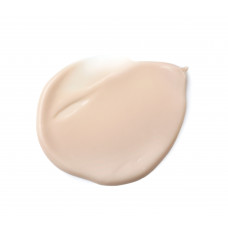 A light balancing face cream packed with herbal goodies to restore your skin to its majestic beauty. It's loaded with plant infusions of lavender, St John's wort, sweet violet, sunflower, elderflower, and mullein, which have been used for centuries to help restore and revive skin. The perfect all-rounder, and ideal if you're not sure what your skin needs.
How to use: Satisfy skin's cravings by sweeping this moisturiser over clean dry skin. Use with other skin-protecting products such as Ultrabland cleanser and Oatifix fresh face mask.
List of ingredients:
Lavender Flower Infusion (Lavandula angustifolia), Mullein Leaf Infusion (Verbascum thapsus), Orange Flower Water (Citrus Aurantium amara), Organic Extra Virgin Olive Oil (Olea europaea), Stearic Acid, Fair Trade Shea Butter (Butyrospermum parkii), Fair Trade Organic Cocoa Butter (Theobroma cacao), Glycerine, Cetearyl Alcohol, Orange Flower Absolute (Citrus Aurantium amara), Brunello Lily Petals (Lilium Asiatic 'Brunello'), St. Johns Wort Extract (Hypericum perforatum), Elderflower Extract (Sambucus nigra), Sweet Violet Extract (Viola odorata), Sunflower Petal Extract (Helianthus annuus), Alkanet Extract (Alkanna tinctoria), DRF Alcohol, Triethanolamine, Methylparaben, Propylparaben

* Occurs naturally in essential oils
We do not test our finished products on animals. We also only purchase from ingredient suppliers who do not test on animals.
Related Products
Tags: Moisturiser