ULTRABLAND
Cleansers & Scrubs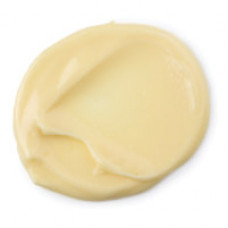 Based on an ancient Greek formula for cold cream, Ultrabland is beautifully simple and very effective. Made with almond oil, rose water, beeswax and honey, this cleanser removes all traces of dirt and makeup, without stripping away your skin's natural defences. Smooth over the face, any dirt will cling to the cream and you can remove it with a warm damp cloth or cotton wool.
How to use:
Take about two forefingers' full and massage between your fingers and palms, then gently sweep onto your cheeks, forehead, chin and around your nose, paying attention to all contours of the face. Dampen a clean face cloth in warm water and glide over your face to remove all residue of dirt and makeup for soft, glowing skin. To remove eye makeup, gently massage a little onto your lashes and around the delicate eye area and use a clean, damp, reusable cotton pad to remove.
For a double cleanse, follow with Ocean Salt face and body scrub or Angels On Bare Skin fresh cleanser for heavenly hydrated, softened skin.

List of ingredients:
Almond Oil (Prunus dulcis), Fresh Iris Extract, Glycerine, Rose Absolute, Tincture of Benzoin, Methylparaben, Propylparaben
*occurs naturally in essential oils.
We do not test our finished products on animals. We also only purchase from ingredient suppliers who do not test on animals.
Related Products
Tags: Cleanser