LIGHT TOUCH NAKED FACIAL OIL
Facial Oils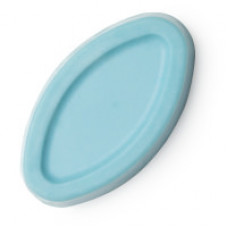 This face oil serum is just the thing for promoting a clear, balanced complexion. Rich in antioxidants to protect your skin from the elements, it cleverly incorporates a toner with a moisturiser to leave skin soft and rejuvenated.
Benefits:
- With a fruity and floral fragrance composed of essential oils from Kenya, including geranium and chamomile blue, every ingredient in this handy bar has been handpicked to calm, soothe and refresh your skin – right down to the perfume.
- Irish moss infusion is fantastically soothing and softening on your skin.
- Chamomile blue oil is soothing and calming, helping to balance skin and aid a restful sleep.
- Witch hazel extract tones and calms, making it perfect for maintaining clear skin.
- New to naked? Welcome to the revolution! This practical, packaging-free product is a cracking travel companion and helps to save excess plastic from going into landfill
List of Ingredients:
*occurs naturally in essential oils.
We do not test our finished products on animals. We also only purchase from ingredient suppliers who do not test on animal
Product Details
How to Store:
This product is made with ingredients that allow it to soften at around body temperature. During hot spells, it may melt. Store in a pot or Lush tin in a cool, dry area to use again and again.
How to Use:
Glide over your skin and gently rub in, or warm between your fingers and apply. Use after other lightly hydrating and soothing products such as 9 to 5 cleanser and BB Seaweed fresh face mask for seriously soft skin.
Related Products
Tags: Facial Oil